Specials
FREE SHIPPING on all online orders over $150.00!
Excludes vehicles and trailers. Same day shipping on all orders placed before 3:00 pm (Eastern Time), most orders received within 3 days! (Excluding Puerto Rico, Hawaii and Alaska).
Save up to 40% OFF
Up to 40% off on hitches and accessories! Please inquire.
Current Ad
Click ad below for full size printable flyer.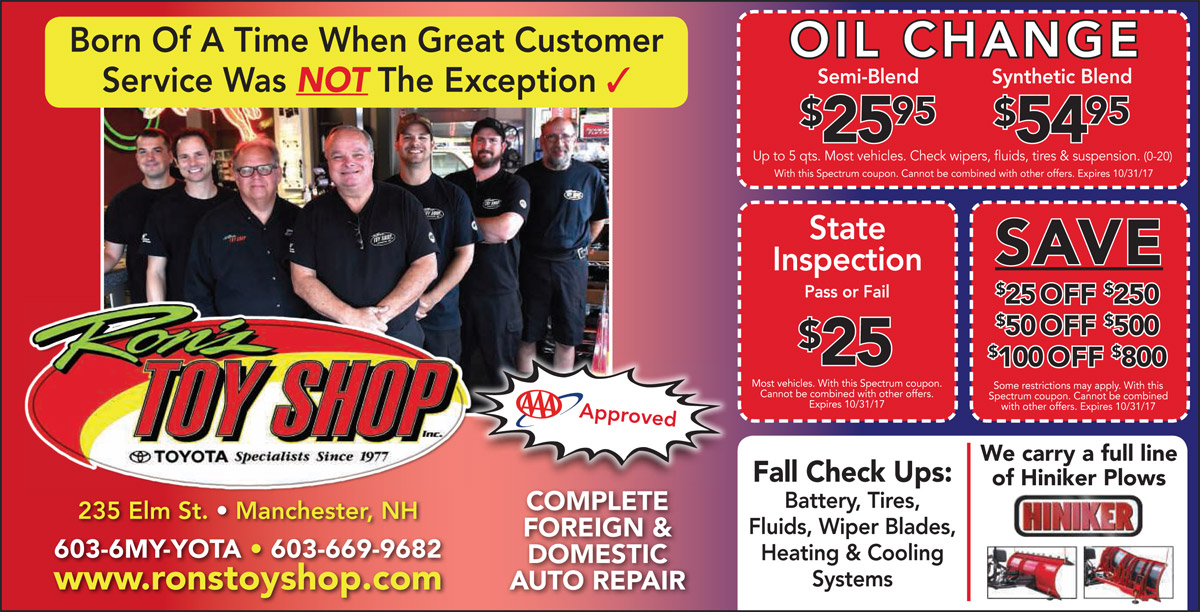 Current Auto Repair Specials
| | |
| --- | --- |
| Oil and Filter Change (up to 5qts) | $25.00 |
| NH state Auto or Motorcycle Inspection (includes emission testing) | $25.00 |
| Transmission Service (up to 10qts.) | $139.99 |
| Brake Pad Replacement (front or rear) | $139.99 |
| 4-Cylinder Timing Belt (most cars) | $259.99 |
| 6-Cylinder Timing Belt (most cars) | $479.99 |
| 8-Cylinder Timing Belt (most cars) | $499.99 |
| Complete Coolant System Service (up to 2gals. anti-freeze) | $59.99 |
| Wheel Alignment (2 or 4 wheel alignment) | $84.99 |